If you're like most people, you'll be gathered around a TV this Sunday watching the biggest football game of the season. Whether you hit the party for the snacks or for the sport, we're challenging you to incorporate fitness into your game day ritual.
These exercises will keep you moving and help you earn a second helping of appetizers. Now matter which team takes home the trophy, you're sure to be winning.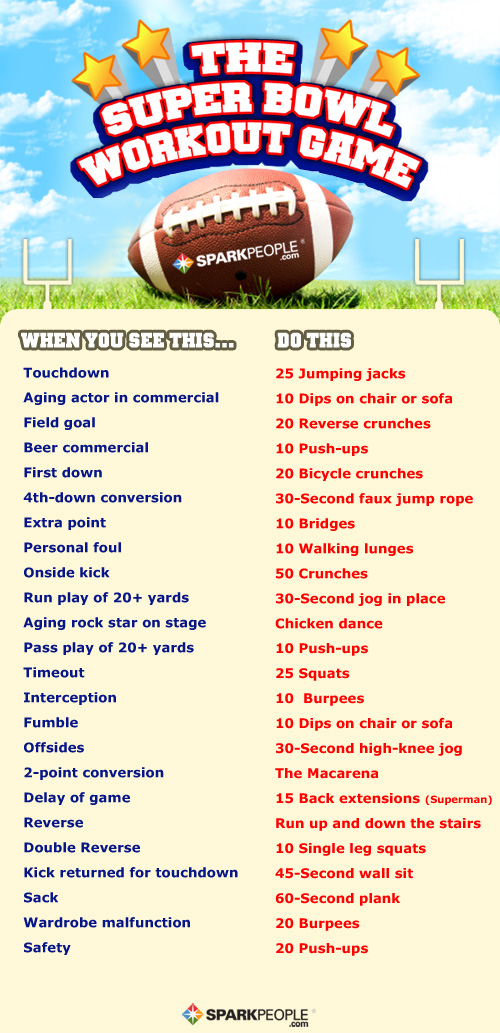 Image courtesy of SparkPeople.